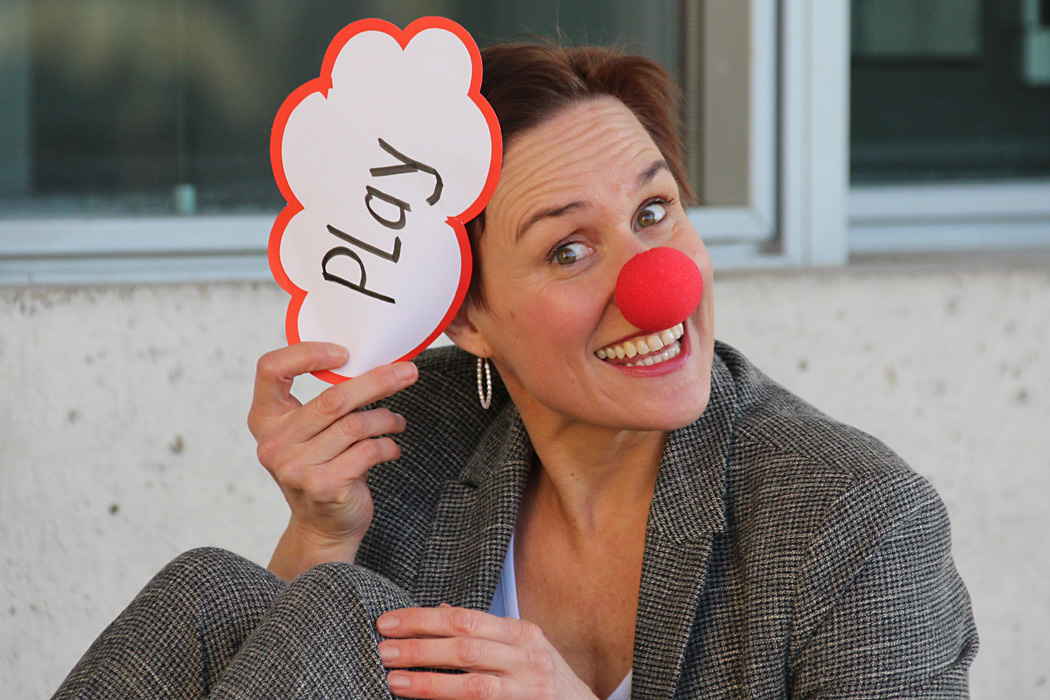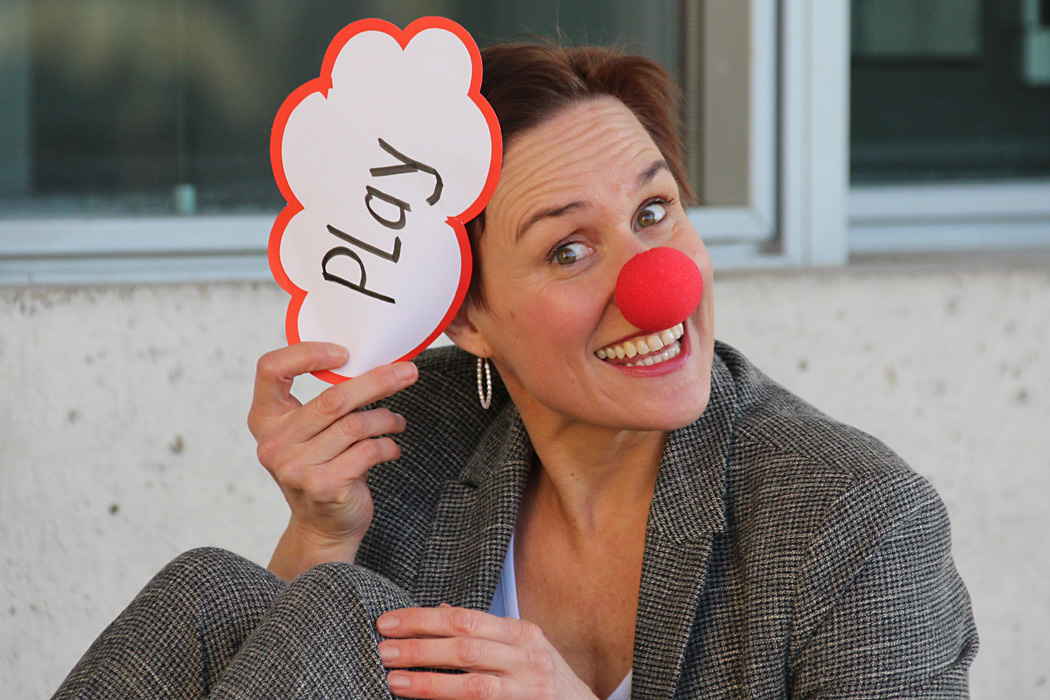 During my humor trainings you will discover your individual "humor fingerprint". By the use of professional tools and methods you will learn how to gradually strengthen your own sense of humor. You will be able to implement humor successfully in your everyday (working) life.

Workshop 1
"Humor at Work"
– Key Success Factor in our daily Collaboration –
In this workshop the participants will learn:
how to integrate humor effectively and profitably into their professional life.
how to strengthen their company sustainably by using humor.
how creativity and the capacity of innovation can be encouraged by humor.
how beneficial and relieving it can be to laugh about our own little flaws.
how the change of perspective can bring new views of life.
how various humor tools can support us in staying calm in challenging situations and in acting in a solution-oriented, light-hearted way.
Target Audience: Managers, employees and everyone who wants to learn how to include humor in their working life to make it more successful and content.

Workshop 2
Humor: The Anti-Stress-Pill in our everyday Life
– Humor Muscle Training –
In this workshop the participants will learn:
how to stimulate their sense of humor in good times to continuously build up their humor muscle.

how to develop their individual sense of humor step-by-step.

how to apply humor successfully in stressful situations or in conflicts.

how we can become more stress-resilient and more confident in the interaction with others.

how a short moment of pause and a humorous change of perspective can help us to slow down in a conflict.
Target Audience: Everyone who wants to distress and to improve their quality of professional and daily life.

Workshop 3
Humor: a Plus in intercultural Settings
– The Change of Perspective –
In this workshop the participants will learn:
how to act confidently and appropriately in intercultural situations.
how to strengthen the intercultural perception by being aware about our own cultural values, behaviors and mindsets.
how to realise and reconsider cultural differences, stereotypes and prejudices.
how to practice the change of perspective – the key success factor in intercultural settings.
how humor can ease complicated intercultural interactions.
Target Audience: Intercultural teams that want to improve their cooperation to increase the team performance; everyone who likes to feel more confident in an intercultural environment.
Info Workshops
Participants: 10 – 16 persons
Languages: German or English
Duration: 1/2 day or 1 day
Dates & Prices: on request
Content: Customised to your individual requests
More themes: Humor as a Leadership Tool, Humor and Team Building 

Info Coaching
Humor Coaching
I also offer humor coachings for individuals or small groups.
Please contact me for further information.