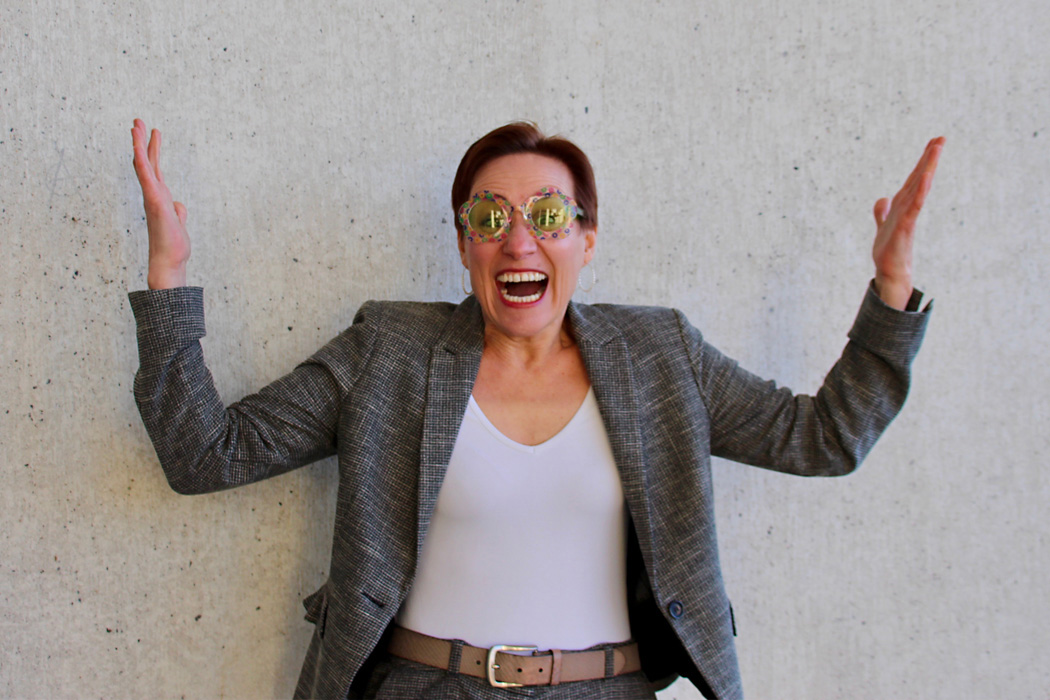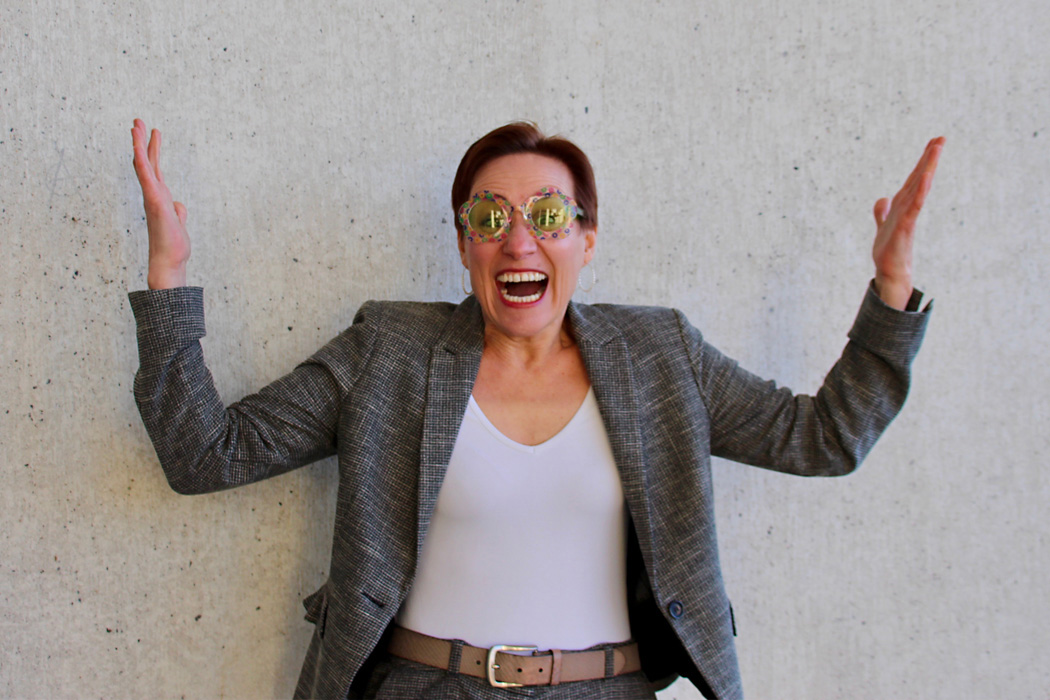 You are looking for an innovative, energetic highlight
for your company or customer event?
My inspiring and well-founded talks will enrich and upgrade your event. The audience will hear how to use humor well-directed at work. It will take home many tips & tricks to practice immediately at their job.
The exciting talk will be remembered by your guests for a long time.

Interactive Talk 1
"Humor at Work"
– Key Success Factor in our daily Collaboration –
In her practice-oriented, humorous talk Kirsten Haenle will illustrate how you can integrate the factor humor successfully in your daily work life. It's scientifically proven that humor and laughter improve the working atmosphere. In a humorous environment the well-being of the staff increases and people are motivated to achieve remarkable performances.
Come and learn how you can apply more ease beyond your stuff by enriching your time at work by insightful, humorous actions. You will surely be amused by some of my stories that might sound familiar to you.
Any man who has had the job I've had
and didn't have a sense of humor
wouldn't still be here.
~ Harry S. Truman

Interactive Talk 2
"Good-bye Stress!"
– How to boost your Humor Muscle step by step –
Are we still human beings or already human doings? The key to building up the "humor muscle" is to stimulate and boost our humor basics on good days. With a little bit of practice and the improving of our awareness we can come up with surprising, exhilarating and amusing solutions. It can also be useful to be self-deprecating from time to time and not take yourself too seriously.
Let's become more creative, flexible, self-conscious, successful and gradually more stress-resistant.
Every survival kit
should include a sense of humor.
~ Author Unknown

Interactive Talk 3
"Take a second Look!" The Change of Perspective
– Our Opportunity in intercultural Settings –
Intercultural competence is an important asset for the successful interaction between colleagues, customers, suppliers, friends or acquaintances. It helps to step back and take a look at your own cultural patterns from another angle. You will surely have to smile listening to the stories that vividly describe the diverse failures occurring in an intercultural environment. Focus lies on the change of perspective as a big opportunity in uncertain intercultural settings.
You will learn basic humor strategies to develop a positive attitude in intercultural encounters.
Everything we see,
is a perspective,
not the truth.
~ Marcus Aurelius
Info Interactive Talks
Participants: 20 persons and more
Languages: German or English
Duration: 60 – 90 Minutes
Dates & Prices: on request
Content: Customised to your individual requests