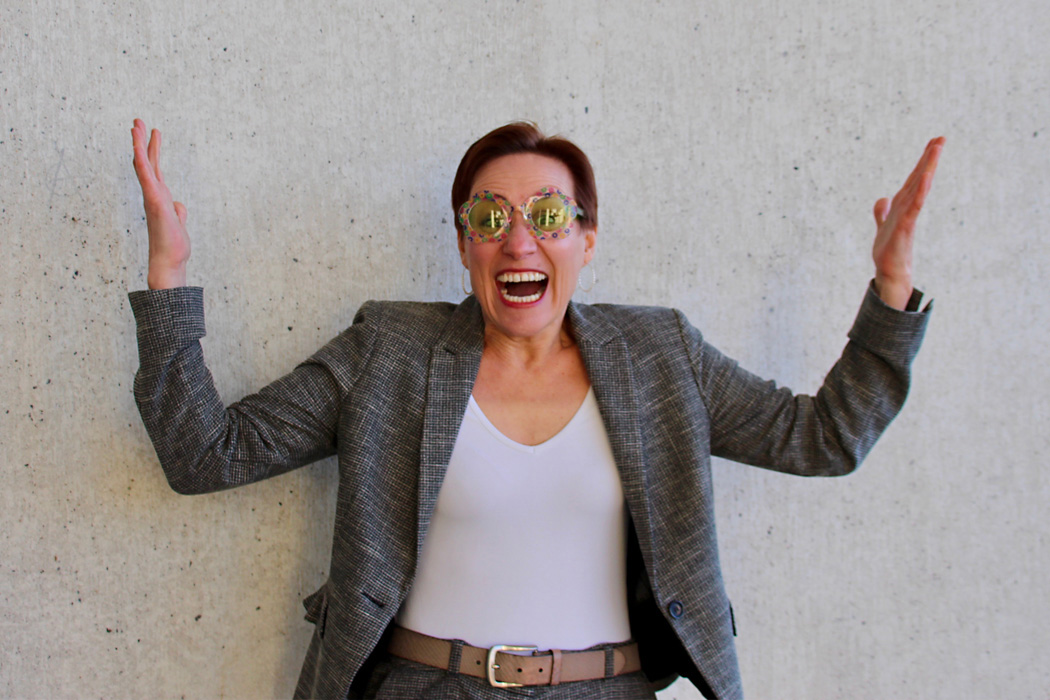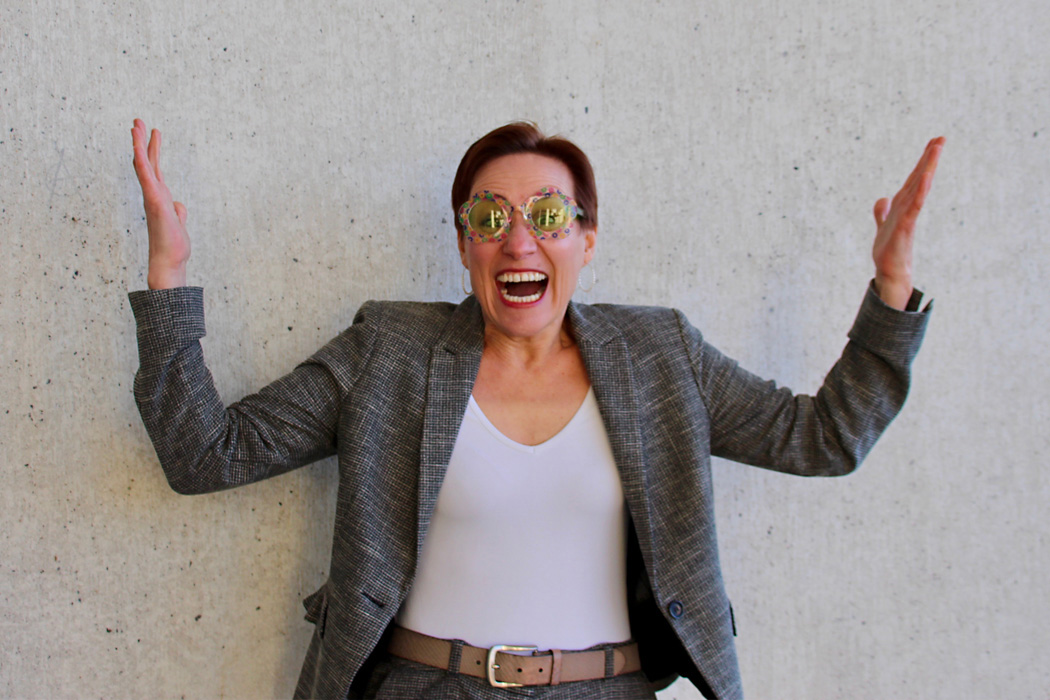 You are looking for an innovative, energetic highlight
for your company or customer event?
Each talk will be customised to your special requests and main topics.
The exciting talk will be remembered by your guests for a long time.

Interactive Talk 1
Humor@Crisis & Change
- The inspirational and encouraging Leadership -
Content: In this encouraging interactive talk participants will learn how humor can support them in finding new perspectives and solutions during times of change. A well-portioned dose of humor helps employees to engage more openly and actively in processes of change. Discover the power of humor as an empowering resource in your daily interaction with others.
Your Benefit
Participants will experience und see,…
how to create trust in times of crisis and change by using positive, social humor.
how to integrate humorous, inspirational rituals into their company.
how to bring lightness and humanity into the complex, dynamic world of business.
how authentic humor can promote the team spirit and increase the innovative strength.
Target Audience:
Managers, executives, team leaders, project leaders, personnel developers, management trainees, employees and everybody who wants to learn how to navigate successfully through challenging times of change and crisis.
"Humor is the life-vest in the ocean of life." - W. Raabe

Interactive Talk 2
Humor@Work
- The key to success in professional collaboration -
Content: In her practice-oriented, humorous talk Kirsten Haenle will illustrate how you can integrate humor successfully in your daily work life. It's scientifically proven that humor and laughter improve the working atmosphere. In a humorous environment the well-being of the staff increases and people are motivated to achieve remarkable performances. Come and see how you can bring more ease to your staff by enriching their time at work by insightful, humorous actions. You will surely be amused by some of the stories provided that might sound familiar to you.
Your Benefit
Participants will experience und see,…
how to add humor successfully into their professional life.
how positive thinking and humor can increase their creativity and their innovative capability.
how a humorous communication improves the team spirit and the work atmosphere.
how the change of perspective opens new views and solutions.
how diverse humor-tools can support them to stay calm in challenging situations and to follow a solution-oriented approach.
Target Audience:
Teams, project teams, employees and all professionals who want to transform their daily working time into precious living time. Anyone who seeks more joy and serenity at work.
"Laughter is the shortest connection between two people." - V. Borge

Interactive Talk 3
Humor@Life:
The Anti-Stress-Pill in daily Life
Content: Are we still human beings or already human doings? The key to building up the "humor muscle" is to stimulate and boost our humor basics on good days. With some practice and the improvement of our awareness we can come up/end up with surprising, exhilarating and amusing solutions. It can also be useful to be self-deprecating from time to time and to not take ourselves too seriously. Let's become more creative, flexible, self-conscious, successful and gradually more stress-resilient.
Your Benefit
Participants will experience und see,…
how to stimulate and continuously build up their humor capability.
how to ad various humor-tools efficiently into their daily life.
how to differentiate between social and aggressive styles of humor.
how to become more stress-resilient and more confident in the interaction with others.
how a short moment of pause and humorous change of perspective can bring new, surprising solutions.
Target Audience:
Anyone who wants to reduce the stress levels and improve their quality of professional and daily lives.
"Every survival kitshould include a sense of humor." ~ Author Unknown
Occations
Management conferences Staff events Customer events Kick off-events Fairs and exhibitions Educational events Congresses, symposiums
What to expect
a motivational, vibrant, interactive talk
thought-provoking impulses and practical actions to purposefully use humor in professional and daily life
an inspiring mix of theoretical "humor-basics" and interactive exercises
profound knowledge due to my qualification and occupation as a Humor Trainer
practical relevance due to my work experience in business
visibility and vigor due to my training as a clown and comedy actress
Info Interactive Talks
Participants: 20 persons and more
Format: live on-site, live online or live hybrid
Duration: 45 min. to 120 min/upon request
Languages: German or English
Your investment: on request
Content: Each talk will be customised to your special requestes and main topics